2018 First Days of School
Kindergarteners only attend these two specific days during the first week of school.

with last names starting A-L attend school 8/27 and 8/28.

with last names M-Z attend school 8/29 and 8/30.

Grades 1-9 is August 27th. 

Grades 10-12 is August 28th.

No School 8/31 and 9/3. All Kindergarteners report on Tuesday, 9/4.
What's Happening in Colonial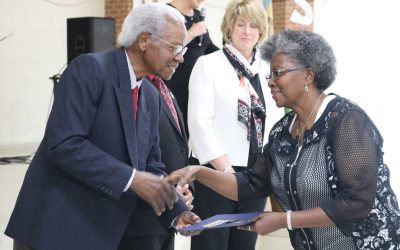 On May 24th, Colonial said congratulations, good luck, and goodbye to a group of devoted and passionate educators at the Annual Retirement Reception. Ranging from teachers to support staff, this group has served the children and families of Colonial (and...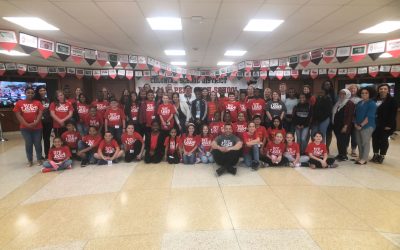 Students from every Colonial Elementary school gathered to participate in the 3rd Student Leadership Summit at William Penn on May 18th, 2018. School student leaders had an amazing day collaborating on ideas, touring various program at William Penn,...
Now available the Winter 2017 edition. Read about the revitalized planetarium, Penn farm and more!
What's Happening in Colonial
Do You Have Any Questions?
A K-12 district located in New Castle, DE serving approx 10,000 students. #powerofwecsd
DO YOU OFFER LANGUAGE IMMERSION?
We offer chinese immersion at New Castle Elementary and Spanish Immersion at Wilbur Elementary.
Find out more here
WHEN DOES KINDERGARTEN REGISTRATION START?
Kindergarten registration happens throughout the year. To attend the current school year, students should be registered by the first day of school.
For information, click here.
WHERE CAN I FIND MY CHILD'S FEEDER SCHOOL?
IS COLONIAL OPEN TO CHOICE? WHEN IS CHOICE OPEN?
Colonial is a choice-friendly school district. If you wish to choice into a Colonial school from outside your normal feeder pattern,  you must register at a Colonial school between the first week in November and the first week in January.
Find out more here.
WHAT IS MIDDLE SCHOOL REDESIGN ALL ABOUT?
The redesign will increase student engagement by providing a hands-on, relevant, and inquiry-based approach to learning.  Theme schools cultivate student interests and talents while building a sense of community and school spirit. The middle school redesign furthers the district's mission to prepare every student to be college and career ready.
Click here to learn more
318 East Basin Road
New Castle, DE 19720