PROM?
Answer: Due to guidelines set forth by the CDC and Governor Carney, the prom this year can no longer be held at the DuPont Country Club.  Therefore, at this time, the prom is canceled until further notice.  We are still continuing to brainstorm ideas that may allow us to move forward with the prom, at a later date, if and when the guidelines are relaxed. [Updated 4/21/2020]
GRADUATION?
Answer: Due to guidelines set forth by the CDC and Governor Carney, at this time, the graduation ceremony cannot take place at the University of Delaware, Bob Carpenter Center.  It also cannot be held at Bill Cole Stadium at William Penn High School.  We are in the process of developing plans for an alternative graduation ceremony.  We do not want your hard work from the past four years to go unrecognized. [Updated 4/21/2020]
YEARBOOKS?
Answer: As the world adjusts to change, one thing that remains constant is the yearbook tradition. William Penn High School is happy to announce that we are working to ensure that the 2020 yearbook is completed, printed and delivered to our students. This yearbook will capture the story of this unique school year. We are more than halfway sold out so be sure to order yours today at https://www.jostens.com/apps/store/customer/1037482/William-Penn-High-School/ (Updated: 4/21/2020)
SENIOR DUES/ CAP & GOWN?
Answer: William Penn High School and The Wallin School will be waiving the Senior dues for all students and will provide each student with a traditional cap and gown.  Any student who has previously paid Senior dues will be issued a refund at a later date.  All Seniors will also receive a brand new Senior t-shirt celebrating the Class of 2020 with their previously voted upon design, "To Infinity and Beyond."  All Seniors will receive a yard sign that they can proudly display in their yard or window.  We will be scheduling a time for Seniors to pick up their signs when they arrive from the company. Please fill out this form (https://form.jotform.com/201145961800044) to order your t-shirt and cap and gown size by May 8th. 
During the week of June 16th, we will invite all graduates from the Class of 2020 to return to William Penn High School and The Wallin School to receive their diploma, Senior t-shirt, cap & gown, and graduation program.  We will operate under the Governor's mandate and CDC guidelines when distributing these materials.  Further details regarding the distribution of these items and yearbooks will be forthcoming.   
An important part of the graduation exercises is having the graduates take an official picture in their cap and gown.  We will coordinate official graduation pictures with professional photographers and invite graduates back to William Penn as soon as they are allowed to reopen for business. 
Help us Celebrate Our Sensational Seniors!
What are Senior Class Kudos?
Kudos is a simple text-based or video-based message that we will post online to either an individual senior in which you would like to celebrate or the to celebrate entire senior class.
Who can submit a Senior Class Kudos?
Anyone! Students, Family Members, Staff, and Community Members!
How can I give a Senior Kudos?
See the message board below!
Where can I view Senior Kudos and Senior Spotlights?
Senior Class Kudos and Spotlights are being shared on our Senior Webpage, in Schoology, and on Social Media (Instagram, Facebook, & Twitter).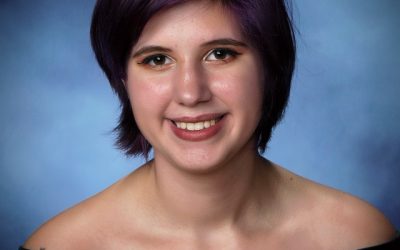 What are your plans for after graduation?- I plan on attending West Chester University's Forensic & Toxicological Chemistry Program!!!!!! I'M SO EXCITED!!! What are you passionate about outside of school?-Criminal justice, forensics, music, friends, playing with...