Welcome to Pleasantville!
SCHOLASTIC BOOK FAIR
Come support our school by participating our annual book fair. Student will visit the Book fair during their weekly Technology class. Book Fair will be open for sales the evening of October 4th during Emoji Night. Feel free to shop online at our Online Book Fair at http://www.scholastic.com/bf/pleasantville. Learn about our online payment option eWallet by watching the video below.
Yearbooks
There are a handful of 2017-2018 yearbooks still available in the Main Office for $5.00. 
ONLY 100 YEARBOOKS WILL BE ORDERED THIS YEAR DUE TO AN OVERABUNDANCE OF YEARBOOKS FROM LAST YEAR.

There are many ways to keep up with what's happening at Pleasantville! Click on the social media icon at the top of the page to locate our Facebook page, and look for our Twitter Widget on the right side of the page!
Have pictures or news to post? Tag us at #PolarPride
You can also sign up for text alerts! Text @637fk6 to 81010!
Mrs. Robinson's Nurse's Corner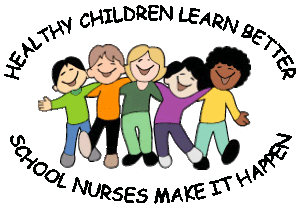 Welcome back!!
Reminder to all Kindergarten parents: Send in an extra set of clothes to put in cubby for your child.
Please return your child's emergency card to Mrs Robinson.
Wear rubber sole shoes to school. (No open toe shoes, safety concerns.)
All new students to Pleasantville:
Send a copy of a Physical within the past 2 years
Send a copy of PPD or risk assessment (Tuberculosis screening) within the past 12 months
Send a copy of immunizations

5- Tetnus, Diptheria and Pertussis vaccines
4- Polio vaccines
2- Measles Mumps and Rubella vaccines
2- Varicella vaccines
3- Hepatitis B vaccines
Lead Screening- Kindergarten Students Only
Looking for ways to keep your child academically engaged this Summer?
Looking for ways to keep your child academically engaged this Summer? Don't forget that your child can access his or her RAZ Kids and Dreambox accounts from home! RAZ Kids is a great e-book program that provides your child with various texts. Dreambox is a math program that allows your child to work independently at his or her own pace, on his or her own level. You can access these resources in the Student Portal tab of our district website!