TO ACCESS free Developmental Screening for all colonial children birth-5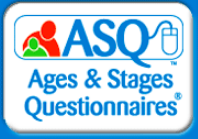 Colwyck School Hours
FULL DAY:
9:30 AM-3:30 PM
HALF-DAY
AM 9:30 AM-12:00 PM
PM 1:00 PM-3:30 PM
Before and After Care- Please see link for YMCA programming under "Info for CEEP Children & Families" in the Menu above.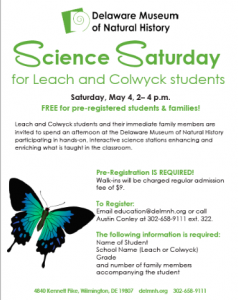 COLWYCK PRESCHOOL INFORMATION:

At the Colonial Early Education Program (CEEP) at The Colwyck Center, we offer an integrated preschool program for children ages three and four. ALL classrooms include children with identified disabilities as well as children without identified disabilities, known as "Typical Peers."  Based on research and developmentally-appropriate practice, this "inclusion" model of programming, where children with and without disabilities are educated together, is considered to be best practice. By implementing the inclusion model, the CEEP gives ALL children access to participate in age-appropriate learning opportunities, and the supports necessary to do so.
CEEP is a Star Level 5 Program licensed by the DE Office of Child Care Licensing (OCCL).  Staff are certified by the DE Department of Education and DE First, Purchase of Care (POC) is accepted, and free Early Childhood Assistance Program (ECAP) slots are offered. All CEEP classrooms have a lead teacher, one or more paraeducators, and the support of occupational, physical, and speech/language therapists.  Student to staff ratios in each classroom are in compliance with student need and follow OCCL regulations.
The itinerant service providers, who are teachers and therapists, are housed at The Colwyck Center and at  John G. Leach School.  Itinerant service providers work with children with identified disabilities at community preschools, child care centers, and Head Start centers.
APRIL 2019
Parents As Teachers Play Group for children ages Birth-5-Wednesdays 

from 9:30-11:00

4/4-Rt 9 Library Night-  6:00-8:00 PM
4/15-Colonial Readiness Team & CEEP Policy Council Meeting at 4:00 PM
4/16 -9:45-11:15 @ Colwyck- Autism DE-Parent to Parent Autism Training Series starts-Week 1-Understanding ASD
Spring Break-4/19/4-28
4/30 -9:45-11:15 @ Colwyck- Autism DE-Parent to Parent Autism Training Series -Week 2- Communication
Purchase of care (POC)-child care subsidy Info
CEEP accepts POC, a Child Care Subsidy.  

CEEP's POC Site ID is:  1710472400

To learn more, click below.