The Marketing major prepares students to perform functions and tasks related to selling and retailing. In-depth emphasis and concentration is focused on examining marketing communications and retail sales. Topics include the elements of economics, products and services, laws governing business in the U.S, ethical behavior, consumer and staff relationships, channel distribution and communications strategies. The program is designed to prepare students for a college major in marketing or employment in various sales, customer service, and/or first-line supervisory positions in wholesale, retail and service establishments.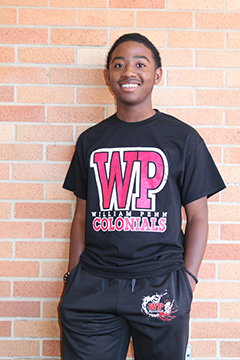 Recommended Program of Study
Grade 9
English I
Integrated Math I
Integrated Science I
Geography/Civics
Physical Education/Health
Business Essentials
World Language
Elective
Grade 10
English II
 Integrated Math II
Biology
Economics
Physical Ed/Drivers Ed/ 10th Seminar
Marketing II
Graphic Design I 
World Language
Grade 11
English III 
Integrated Math III 
Science course
US History
Marketing III
World Language
Graphic Design II
Business Corporate Management II
Grade 12
English IV 
Mathematics course
Retail Management
Applied Legal Studies
Graphic Design III
Business Corporate Management III
Elective
Elective
Additional courses or electives that relate to this major:
Psychology, Sociology
Journalism
Creative Writing
Digital Media courses
World Views, World Cultures, World Religions
Marketing students also participate in the marketing of the William Penn HS School Store.