This major is designed for students who are interested in combining both communication skills and creativity. Communication majors will be immersed in consumer driven activities using modern technology and software programs to design digital publications and address a wide variety of media needs and concerns. Concentrations will include Journalism, Photography, Graphic Design & Publications, Film Production, and Digital Media (website & game design).
Recommended Program of Study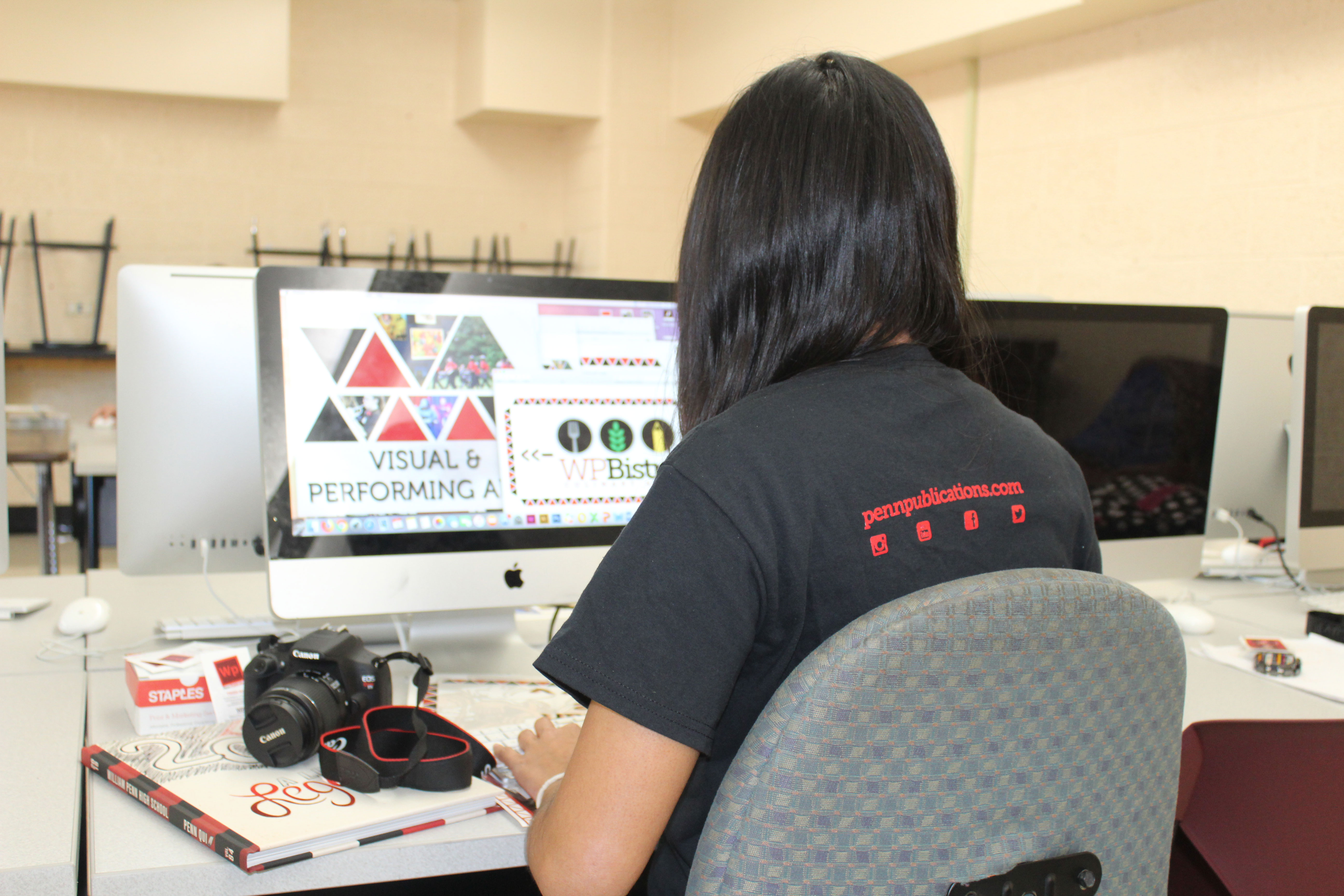 Grade 9
English I

Integrated Math I

Integrated Science I

Geography/Civics

Physical Education/Health

Graphic Design I

World Language

Elective
Grade 10
English II

Integrated Math II

Biology

Economics

Physical Ed/Drivers Ed/ 10

th

Seminar

Journalism I

Graphic or Media Design II

World Language
Grade 11
English III

Integrated Math III

Science course

US History

Graphic or Media Design III

Journalism II

Elective

Elective
Grade 12
English IV

Mathematics class

Elective

Graphic or Media Design IV

World History

Elective

Ind Study (Penn Publications)

Elective
Additional courses or electives that relate to this major:
Journalism courses
Penn Publications
Creative Writing courses
Marketing
Art Design (Visual and/or Commercial Design)
Legal Studies courses
Penn Publications, Penn Crier, Penn Quill, Spectrum
Online courses: Sports & Entertainment Marketing
Below are recommended courses for each Communications' pathways. Communication majors are encouraged to take as many of the Communication courses that are offered for a balanced curriculum and transcript.
Graphic Design I
Graphic Design II
Graphic Design III
Graphic Design IV
Digital Media I
Digital Media II
Digital Media III
Digital Media IV
Journalism I
Journalism II
Creative Writing I
Creative Writing II
Writing Seminar
Digital Media classes are currently offered as listed above. Proposed pathway updates for Digital Media are pending from DDOE approval: (2019 – 2020 school year).
Digital Media Essentials

Web Design & Development

Video Production & Special Effects
In the Digital Media program of study, students are asked to use communication practices such as web design, video production, and Game Design within the context of problems that are relevant to their lives. They are also introduced to topics such as interface design, limits of computers, as well as societal and ethical issues. Students explore a range of careers in Digital Media as they learn to connect their informal knowledge, technology skills, and beliefs about Digital Media to the theoretical and foundational tenets of communication. Students apply communication skills to hands-on projects. They explore the roles of digital media specialists as they study the required technical skill set, soft skills, educational pathways, and ongoing training required for communication careers. Students examine communication problems that are culturally-relevant, and address social and ethical issues while engaging in several in-depth projects to demonstrate real-world applications.