This major provides students with an overview of management and principles related to Business Administration. Courses and working opportunities with local business will allow students to learn the management functions and challenges of planning, organization, directing and controlling a business. Students will explore aspects of human resources, marketing, finances, all while improving skills in digital communication and public speaking. This major will prepare students to enter a college of business or any entry-level business career.
Recommended Program of Study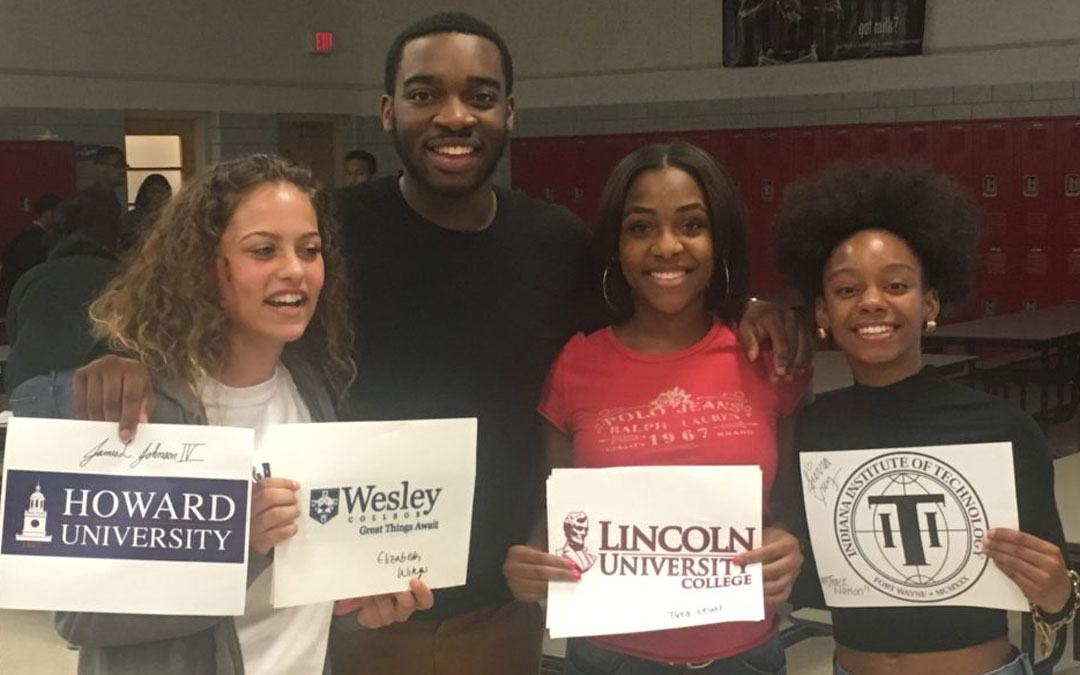 Grade 9
English I
Integrated Math I
Integrated Science I
Geography/Civics
Physical Education/Health

Business Essentials

World Language
Elective
Grade 10
English II
Integrated Math II
Biology
Economics
Physical Ed/Drivers Ed/ 10th Seminar
Business Corporate Management II

Psychology & Sociology

World Language
Grade 11
English III

Integrated Math III

Science course

US History

Business Corporate Management III

Marketing II

Elective
World Language
Grade 12
English IV
Mathematics course

Retail Management

World History
Applied Legal Studies
Elective
Elective
Elective
Additional courses or electives that relate to this major:
Marketing III
Accounting II or III
Contemporary World Views
Journalism courses
Business Management students also participate in the operation & management of the William Penn HS School Store.