The Behavioral Science major will increase your understanding of individual, group and societal behaviors by examining origins of current societal issues and strategies for improvement. Concentrations provide in-depth focus and connection among Psychology, Sociology and Criminal Justice and create a foundation for related post-secondary studies and entry-level careers.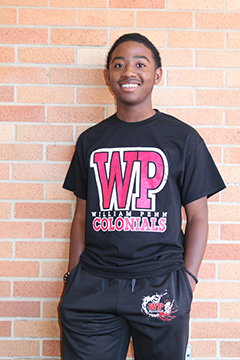 Recommended Program of Study
Grade 9
English I
Integrated Math I
Integrated Science I
Geography/Civics*
Physical Education/Health
Human Development
World Language or Elective
 Elective
Grade 10
English II
Integrated Math II
Biology
Economics
Physical Ed/Drivers Ed/ 10th Seminar
Criminal Justice I and II
Elective
World Language
Grade 11
English III
Integrated Math III
Science course
US History
Psychology & Sociology
 World Cultures/World Religions
Anatomy & Physiology
Elective
Grade 12
English IV
 Statistics
Forensics & Genetics
Contemporary World Views
World History (CP or AP)
 A.P. Psychology
 Elective
Elective
Additional courses or electives that relate to this major:
*Honors students will take AP Human Geography their freshman year, along with a semester of Civics and a semester elective.
AP Human Geography

Marketing II

Paramedical Science

African American Studies
Online courses:
Anthropology and Philosophy