The Air Force Junior ROTC Corps program is designed to prepare high school students for responsible leadership roles while making them aware of their rights, responsibilities and privileges as American citizens. The curriculum will include strategies to help students improve communication skills, enhance social and ethical values, promote character development and physical fitness, and help develop an "appreciation of teamwork through instruction in drill and ceremonies." The course prepares students for ROTC in college or military/civilian service. Concentrations will include Leadership, Flight Command, or Aviation. William Penn High School has developed a Partners in Education with Delaware State University that allows these students to gain actual flight experience to earn credits towards a pilot's license.
Recommended Program of Study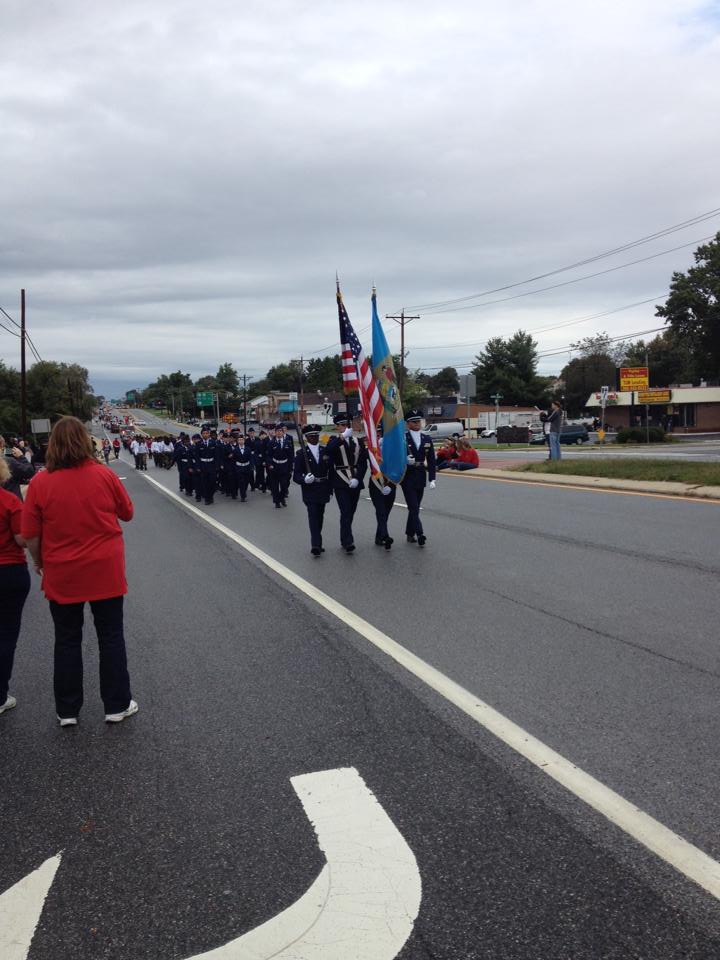 Grade 9
English I
Integrated Math I 
Integrated Science I
Geography/Civics
Physical Education/Health
Air Force Jr ROTC I 
World Language
Elective
Grade 10
English II 
Integrated Math II
Biology
Economics
Physical Ed/Drivers Ed/ 10th Seminar 
Air Force Jr ROTC II
World Religions & World Cultures
World Language
Grade 11
English III
Integrated Math III
 Chemistry or Physics
US History
Air Force Jr ROTC III
 Military History & Elective
World Language
Elective
Grade 12
English IV
 Mathematics course
 Elective
 World History
Air Force Jr ROTC IV
Flight Command
Contemporary World Views 
Elective
Additional courses or electives that relate to this major:
Psychology, Sociology
Criminal Justice
Applied Legal Studies
** Students in this program must adhere to both Colonial School District regulations AND Air Force regulations.