William Penn high SChool
Class of 2020
Information for the graduating class of William Penn High School for 2020
Our Seniors
Senior Spotlights
Learn more about members of the Class of 2020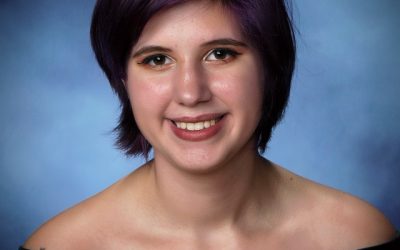 What are your plans for after graduation?- I plan on attending West Chester University's Forensic & Toxicological Chemistry Program!!!!!! I'M SO EXCITED!!! What are you passionate about outside of school?-Criminal justice, forensics, music, friends, playing with...
Celebrate our students
Send a video or text message to your senior!
We want to celebrate our Seniors and the entire 2020 class of William Penn High School. Please fill out the form below to submit some well wishes and praise for the WP Seniors who truly deserve it as they end this chapter in their Colonial education.
Guidelines
We recommend you follow these helpful steps and guidelines for your messages as they cannot be changed, only removed and re-recorded by you. 
Video Messages should be no more than 30-60 seconds long
Ideas for your message could include:

A congratulatory type message to your senior and their classmates.
General good wishes to celebrate their seniors or the senior class.
One piece of advice they would want to give to those students graduating.

Messages will be moderated for content before being posted to any WP or CSD  related online sites. Foul language or inappropriate comments will not be posted.
Steps to create your video message
For Video Messages: Please open this page on your phone or tablet to create message for best experience.
CONGRATULATIONS to the class of 2020. We are so proud of you Nicole Trillo. We look forward to seeing what your future holds. Love Dad and Mom
I am so proud to have been a part of your journey. Having you as my student aide this year was a pure joy. It was interesting for sure. You will forever hold the record for longest short answer in 9th grade science. I enjoyed getting to see you grow and push yourself...
Sending Kudos to the most amazing class of seniors!!
Congratulations to all the Seniors. Please look into the future and continue your education as planned. You are our future doctors, scientist, lawyers etc. We wish you well in your future endeavors . New Castle HS DE Alumni Association ☀️
Congratulations to the Class of 2020! This is certainly a time none of us will forget. Ceremony or not, you all have so much to be proud of. Think back on all of your accomplishments. Smile and be proud. Your school community will find some way to celebrate you. Hang...
Hey Seniors! Keep your heads up. It's not over yet. This might not have been in the plan but Colonials always come out strong! To my senior Kevin (Kubby) Burg, you are still a rock star and this is not the end but the beginning of the rest of your life.💚🔴⚫
Kerri, when it rains, it pours...but soon the sun shines again! Stay positive. Better days are on their way. (Author unknown) We love you and are so proud of you! Love Mom, Nick, and Donny! ☀️🌸🌼🎓
Nayhanis, I am so happy to share in the excitement of your Senior year, and so very proud of you, too! Mom love's you and wishes you the best for you and your future. God bless you
To The Senior Class of 2020 and Our Son Jacob Rankin, This is not how you or anyone expected your Senior Year would end! Hopefully, you will all receive the Graduation Day you earned and deserved! Keep the Memories you do have. Good luck as you move on to the Chapter...
CONGRATULATIONS TO THE CLASS OF 2020. ESPECIALLY OUR BEAUTIFUL DAUGHTER NICOLE TRILLO. WE LOOK FORWARD TO YOUR NEXT ADVENTURE.