Where do you live/grow up?
New Castle County currently live and grew up but am adopted from China
What are your plans for after graduation?
Major in Mathematics at UD and join the AFROTC program.
What are you passionate about outside of school?
Serving the community. I enjoy doing community service helping out the people around me.
Any Awards, Scholarships or Accomplishments?
William Penn High School's HOBY Representative
William Penn High School's Governor's School Representative
10 Advanced Placement Courses over four years
Delaware AFJROTC Regional Top Performer Award
William Penn High School's AFJROTC Outstanding Cadet Award (4 years)
Scottish American Military Society Medal
American Legion Scholastic Excellence Medal
Sons of the American Revolution Medal
Delaware Cadet Leadership Course Outstanding Support Officer
Published through Amazon's Kindle Direct Publishing
University of Delaware's Provost Scholarship
University of Delaware's Commitment to Delawareans
What's one word you would use to describe yourself and why:
Dedicated – I love what I have done and what I have accomplished. If I have a goal, I don't stop until it's completed to the best of my ability. If one way doesn't work, I find another.
What teacher made an impact on you and why?
MSgt. Rush, MSgt. Miller – Helped push me out of my shell and into a leader. I have become the person I am today through the opportunities both of them have presented me and through what successes I have had with these opportunities.
What person, who isn't a teacher, made an impact on you and why?
Ms. Young – Helps me with my future life choices and giving me amazing opportunities to succeed in high school.
What major are you in at WP?
AFJROTC
What sports or clubs are you involved in?
Commander and Member of AFJROTC Drill Teams
President of National Honors Society
Co-Leader of Students Serving Students
Colonial's Crushing Cancer
Project Rescue Earth
Science Olympiad
What's your favorite high school memory?
There isn't a memory but a reflection. Looking at who I have become over four years, looking at how my friends and peers gave developed over four years, I'm proud. Everyone has become so diverse and unique while in high school, and I cherish the fact I have gotten to know them and grow close while we all find out how we want to leave a mark in the world.
What's something you hope to be remembered for?
I think I don't want to seek remembrance, I just hope that I have made a big enough impact on others that I am remembered.
What's your favorite quote?
"You get out what you put in." Mr. Becker when he taught Creative Writing. At Penn, this is so true. I love that my hard work as paid off.
Here is your opportunity to say thank you to anyone and everyone who made you the success that you are. What would you like to say to those people?
My family for putting up with me.
My teachers for always helping me crush my goals. (Ms. Borst, Mrs. Schroeder, Mr. Becker)
The school counselors for always putting up with my never ending questions. (Mrs. Handy, Ms. Young, Dr. Capone)
The secretaries for being awesome in everything they do. (Ms. Potter, Ms. Burns)
The administration for putting up with students day in and day out.
The freshman/sophomore/juniors in ROTC, thanks for letting me lead you.
The lunch ladies who always knew my name yet sadly I couldn't return the favor. I knew them by face.
The custodians who are awesome for their work and being so nice when we're afterschool. And helping us by unlocking the school on competition weekends.
And my super awesome bus driver of three years who was always on time.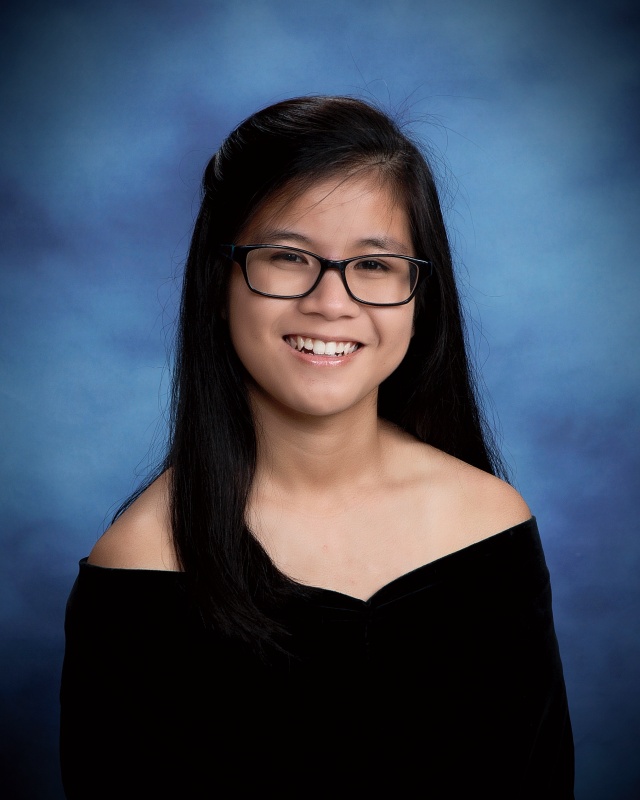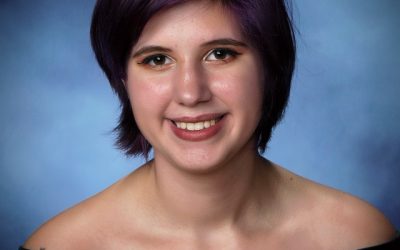 What are your plans for after graduation?- I plan on attending West Chester University's Forensic & Toxicological Chemistry Program!!!!!! I'M SO EXCITED!!! What are you passionate about outside of school?-Criminal justice, forensics, music, friends, playing with...