Where do you live/grow up?
I live and grew up in Bear, Delaware.
What are your plans for after graduation?
After graduation, I plan to go straight to college to major in biology on a pre-med track. I will most likely be attending Georgetown University this fall.
What are you passionate about outside of school?
Outside of school, my passion lies in photography. I use my love for photography as an outlet to express my creativity. It's also a way for me to hang out with friends and explore new places.
Any Awards, Scholarships or Accomplishments?
I've been an honor roll student since the 2nd grade, yes, I've been keeping track. I've also received the presidential award for being among the top of my class and named the vice president of the student body. As for sports, I was named rookie of the year for cross country, and I have received back-to-back offensive MVP awards for lacrosse.
What's one word you would use to describe yourself and why?
Driven. I say driven because I've had a ton of obstacles to overcome in these four years of high school, and I feel as if it was my drive that has gotten me past those obstacles to where I am today.
What teacher made an impact on you and why?
My AP Physics teacher, Mr. Wellborn, has made the most significant impact on me. Every class, he finds new, exciting ways to introduce complex, complicated topics. For god sake, he turned around the passing of his brother as a way to explain energy. I was amazed by the amount of effort and passion he poured into every lesson. All in all, he goes above and beyond for all his students and makes learning physics enjoyable.
What person, who isn't a teacher, made an impact on you and why?
I have the best counselor. In my freshmen year, I remember walking into Ms. Handy's office (now Mrs. Handy-Hayes' office) and asking her, "How can I set myself up for college?" From then on out, she has supported me, whether it be helping me find scholarships, preparing me for interviews, or simply allowing me to pour my thoughts out. In other words, it would be an understatement to say that she has made an impact on me because, without her, I wouldn't be where I'm at today. Thank you, Mrs. Handy-Hayes.
What major are you in at WP?
Allied Health
What sports or clubs are you involved in?
For sports, I am involved in cross country and lacrosse. I have run cross country for three years and played lacrosse for four years, both at the varsity level. As for clubs, I am involved in students serving students, colonials crushing cancer, and project rescue earth. Project rescue earth is an initiative that I started with my friends to promote change amongst the students of William Penn and the broader community of New Castle, to better the environment.
What's your favorite high school memory?
My favorite high school memory has to be the time my friend and I met up for Thanksgiving—we called it "Friendsgiving." It was one of those rare moments where a super unorganized event goes entirely right, and everyone has fun.
What's something you hope to be remembered for?
I hope to be remembered for being hardworking—for always being the student that put in the extra effort to go above and beyond.
What's your favorite quote?
"Thinking will not overcome fear, but action will." -W. Clement Stone. I try to approach everything I do in life with this quote in mind.
Here is your opportunity to say thank you to anyone and everyone who made you the success that you are. What would you like to say to those people?
Thank you for believing in me. Thank you for being by my side through this rollercoaster we call high school. Thank you for showering me with endless amounts of love and support. I would not be in the position to go to college next year if it weren't for every one of you. Thank you for everything!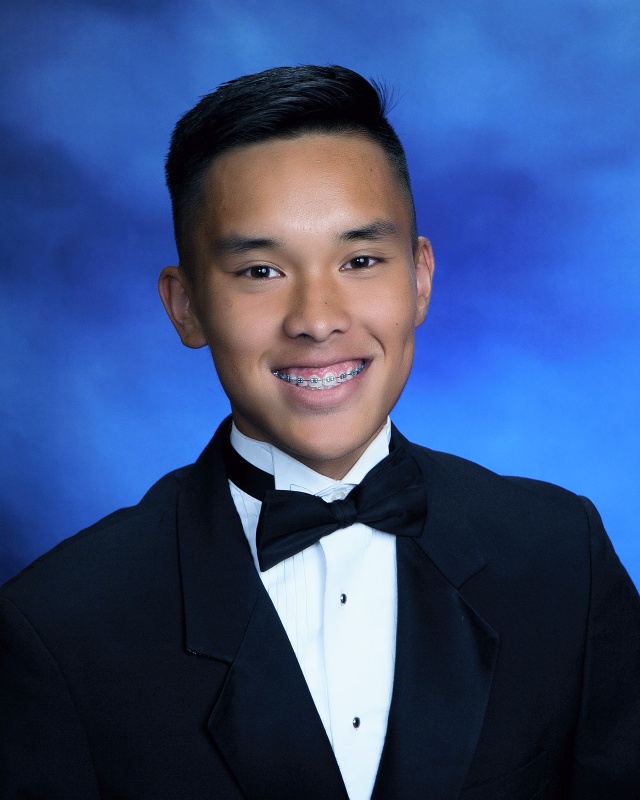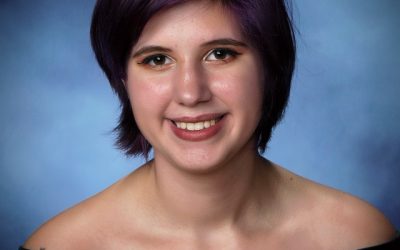 What are your plans for after graduation?- I plan on attending West Chester University's Forensic & Toxicological Chemistry Program!!!!!! I'M SO EXCITED!!! What are you passionate about outside of school?-Criminal justice, forensics, music, friends, playing with...