Where do you live/grow up?
I was born and raised in Delaware
What are your plans for after graduation?
I plan on majoring in Biology/Health Sciences at a 4-year college. Then, I want to go to grad school to get my Doctorate of Physical Therapy so that I can eventually start my own practice.
What are you passionate about outside of school?
I'm passionate about my family/friends, my natural hair, and food 🙂
Any Awards, Scholarships or Accomplishments?
$1.5 million offered in merit scholarships, 24 college acceptances, ranked 6th in WP's 2020 class.
What's one word you would use to describe yourself and why?
Tenacious – I am determined to accomplish every goal I set.
What teacher made an impact on you and why?
Mr. McKenzie is the teacher that has had the most impact on me. Not only was his class challenging, but he stepped in as an unofficial mentor to me and my friends. His class was no doubt one of the hardest and most frustrating I have taken in high school, but his personality and willingness to help made it worthwhile. McKenzie represents so much more than a teacher of a difficult class, though. He is the epitome of a professional, successful, family-oriented, multifaceted black man in America; someone that every student can look up to. I'm forever grateful for the lessons he taught me. I know that his impact is and will be felt by all of his students for years to come.
What person, who isn't a teacher, made an impact on you and why?
My School Counselor, Mrs. Handy-Hayes, has had the most impact on my high school experience because of how much she cares about me and my future. Since my freshman year, she has been encouraging, she congratulated me on all of my accomplishments, and she never failed to make me laugh. I'm appreciative of her willingness to be there for me whether it's handing me an application, writing a recommendation, or answering a simple question. I'll never forget you Ms. Handy!
What major are you in at WP?
Allied Health
What sports or clubs are you involved in?
Varsity Volleyball, National Honor Society, HOSA, Student Council, Senior Class Committee, Project Rescue Earth, Colonials Crushing Cancer.
What's your favorite high school memory?
I can't think of a specific moment because there have been so many, but any time I've spent with my friends has been memorable. We complain about school together, laugh together, eat together and, most importantly, excel together. The growth we've all had from freshman year is honestly crazy.
What's something you hope to be remembered for?
I want people to remember me for being someone who remained focused but took the time to value friendships and living in the moment; someone who never gave up and was always there for the people who needed her.
What's your favorite quote?
"Nothing will work unless you do." – Maya Angelou
Here is your opportunity to say thank you to anyone and everyone who made you the success that you are. What would you like to say to those people?
First, I want to thank God for His guidance and everlasting love. I'm also thankful for my mom and dad who have had such a tremendous impact on my life that it can't be put into words. I'm blessed to have family like I do; from my little cousins to my granny, they've all been supportive through every step of the way. I want to thank every teacher I had through all four years – each one has taught me an important lesson inside and outside of the classroom. I'm so appreciative of Mrs. Handy-Hayes (my School Counselor) for her advice and help. Finally, I'm thankful for the close friends and peers I have formed relationships with. Without all of these people, high school definitely would've been miserable.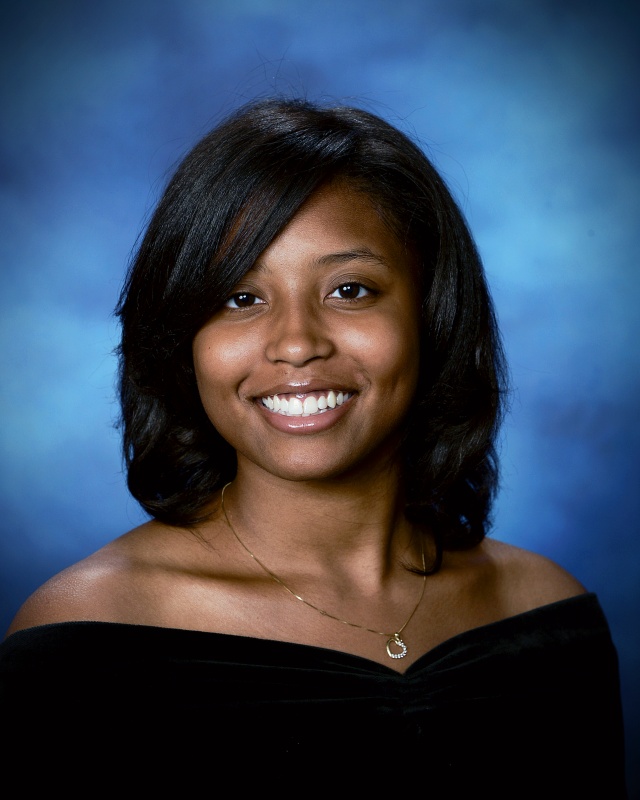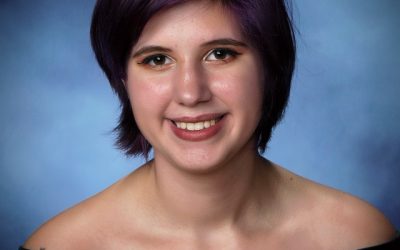 What are your plans for after graduation?- I plan on attending West Chester University's Forensic & Toxicological Chemistry Program!!!!!! I'M SO EXCITED!!! What are you passionate about outside of school?-Criminal justice, forensics, music, friends, playing with...