Requesting Transcripts to Transfer College Credits
When you take Early College or Dual Enrollment college courses through William Penn, you earn COLLEGE CREDITS. That means you've started a transcript at each university you've taken courses from. If you choose not to attend that university post-graduation, you will need to TRANSFER your credits to the school of your choice. You will need to request your transcripts from each university to be sent to your chosen school. This page acts as a one-stop-shop for graduating seniors who need to transfer credits.
For example: Trevon is a graduating senior who took CRJ 101 and CRJ 205 with Mr. Lusch while at Penn. These legal studies courses are through Wilmington University (WilmU) but Trevon wants to attend Delaware State University (DSU) next year for college. Trevon will need to request his WilmU transcript to be sent to DSU so his six college credits can be applied towards his Bachelor's degree. Yes, college courses are listed on William Penn's transcript as AP credit and may have boosted Tevon's high school GPA and influenced DSU's decision for admission. But DSU will need the official WilmU transcript sent to transfer the college credits toward his Bachelor's degree.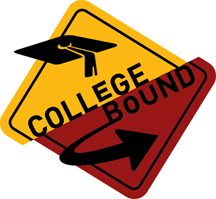 Transfer of College Credit After High School Graduation
Students who subsequently enroll in Dual Enrollment or Early College courses enjoy advanced standing. Many colleges and universities will generally accept credits earned through programs of this type. Some will not. Most colleges and universities will accept credits from other institutions if a grade of "C" or better is earned. The student and/or their parents/guardian should contact the college or university of their choice to determine whether Dual Enrollment or Early College credits will be accepted. Students may have to send an official transcript from the partnering higher education institution to the college or university of their choice to aid in the college's decision. Each institution applies these credits differently.
Transferability of Courses Within Delaware
The Delaware Department of Education (DOE) has compiled a list of dual enrollment and early college courses offered throughout the entire state and matched up to how these courses would transfer to colleges in Delaware. For instance, it lists courses offered by high schools and if/how those credits would transfer to Delaware State University, Delaware Technical Community College, Goldey Beacom College, Wesley College, Wilmington University, and the University of Delaware. 
While a student may take a dual enrollment course through one institution, they may choose to enroll in a different institution upon high school graduation. Confirming the direct transfer credit in advance is important to ensure students are building credits that will accelerate their time to complete their college degree. This database will be updated annually by DOE to enable schools, students, and families to know if the dual enrollment (& early college) courses taken in high school will be accepted as a direct transfer course at another institution in Delaware. While DOE has verified this information with the institutions, it is always important to confirm this information when applying to college so that you confirm if any changes have occurred.
Request to Transfer Credits Now
View the University and College Partners below for more information.
Not sure which college your classes were from? Check here!
Filter the list of college courses offered at William Penn by the institution. Then, proceed to the corresponding institution's website to request a transcript. For your convenience, the direct link to each of our partnering institution's website are provided above.
The college institution is also indicated in the course title on your WPHS schedule & high school transcript. Don't hesitate to reach out to Ms. Cuje with any questions. She can be reached via Remind: @cujecoll or Email: sarah.cuje@colonial.k12.de.us