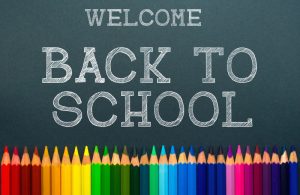 Welcome back to school for the 2018-2019 school year.  Many important dates are upcoming:
Monday, August 27: First Day of School.  Doors to Gunning Bedford open at 7:15am.
Wednesday, August 29 & Thursday, August 30: Fall Sports Sign Up.  During homeroom, students can visit the multipurpose room to sign up for a fall sport of their interest, either soccer or field hockey.
Thursday, August 30: Sports Physicals DUE for Fall Sports! Fall sports, soccer and field hockey, are beginning.  Want to participate?  Turn in a DIAA Physical Form to Mr. Brelick.  Completed DIAA Physical Forms are mandatory in order to try out.  Click here for a form.
Friday, August 31: No School.
Monday, September 3: No School
Tuesday, September 4: Fall sports, soccer and field hockey, tryouts begin.  Students must have a completed DIAA Physical Form on file to tryout.
Thursday, September 6: No School. Professional Development Day.
Wednesday, September 12: Open House (6:30 pm).  Come meet teachers and learn more about the upcoming school year, more details to come!