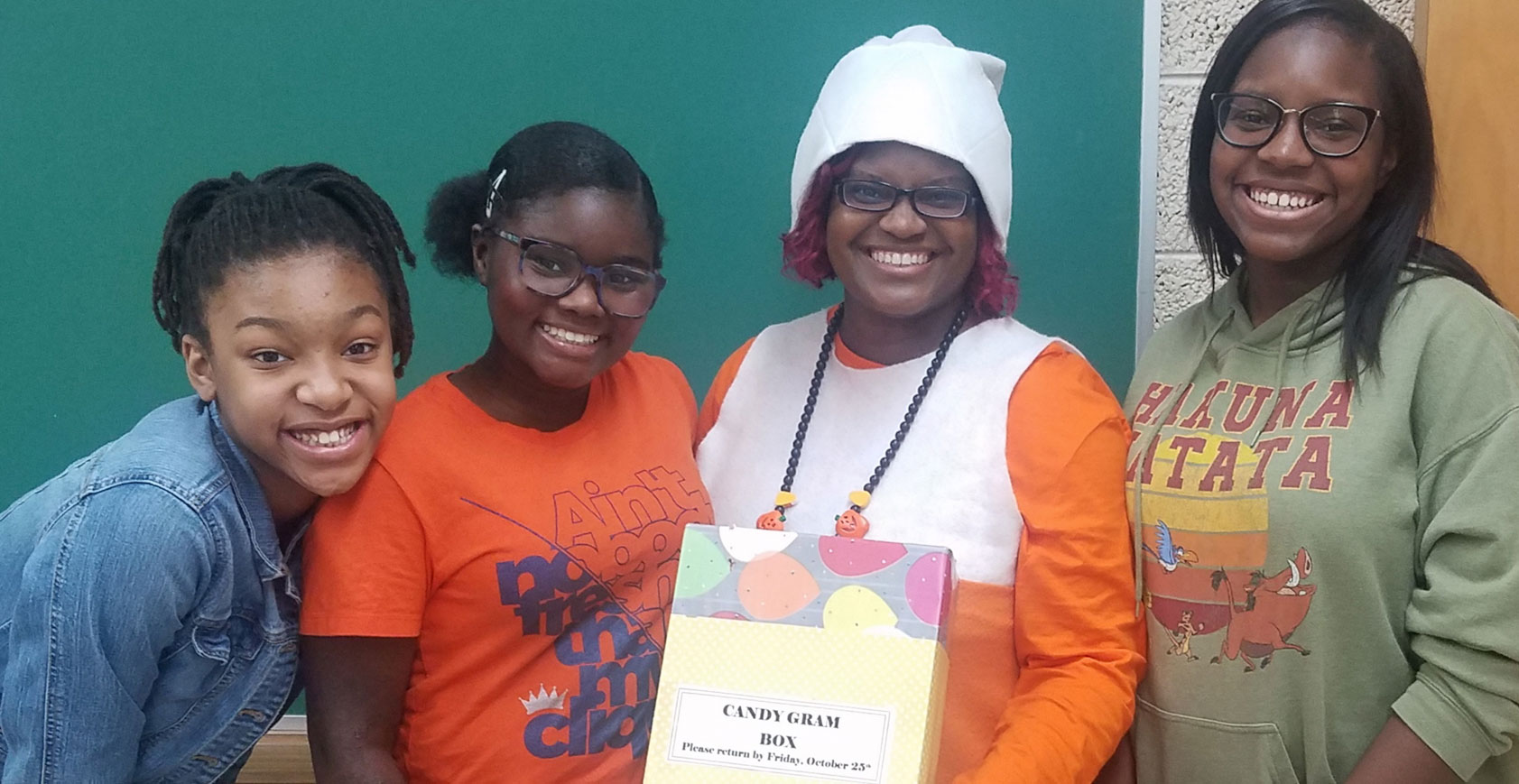 PTA Board Information
Candace Smith – President
L'Tonya Taylor- Vice president
Tokunbo Shomide- Vice president
La'Tonia Lighty- Secretary
Danielle Riley- Treasurer
gbmpta@gmail.com
Candy Smith (302) 897-2469
Social Events/Fundraising
GB PTA conducted their 1st ever candy grams sale for students and faculty. It generated a good amount of attention as Candy Smith visited the school as Candy Corn for 2 days. Candy grams will be delivered to participating students and faculty on Wednesday, October 30th and Thursday, October 31st.
GB Fall Book Fair:
November 4th-8th, 8:30am-11am and 1pm-2:30pm
Volunteers are needed and appreciated!
Pajama story night to boost the book fair is Wednesday, November 6th 6-8pm. Appropriate pajama attire please!
GB Fall Family Game Night
Theme: Look Up!
Friday, November 15th 6-9pm
Old school game night! Students, families and faculty will interact, playing board games, gym games and making crafts, while taking a break from electronic devices. This is an opportunity to unplug and "look up" from devices to appreciate eye contact, face to face social interaction and enjoy quality time. We should not only look into our kids eyes and be face to face when they're being yelled at or when they're in trouble for something. We want to encourage parents and students to have consistent face to face communication and interaction. Refreshments will be provided! Volunteers are needed and appreciated!
Cost for PTA membership – $10.00
Contact us for more information