Make sure your email and phone number are up to date. Call 302-832-6300 to make sure you have the most up to date information on file. 
Follow the Southern Sharks on Twitter @JefforyGibeault or @sousharkscsd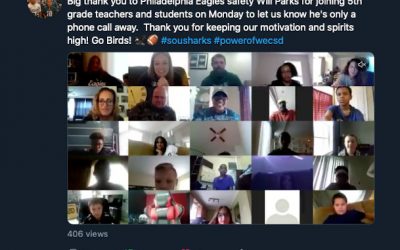 Last week Will Parks, a Philadelphia Eagle, joined the 5th grade teachers and students at Southern Elementary on zoom last week. After Ms. Schussler reached out to him through social media, he jumped at the opportunity to interact with students and fans. He greeted...