UD PLSC 100: Plant and Human Culture (Spring Semester)
Current survey of interrelationships between plants and diverse human cultures. Different cultural lenses, such as socio-economic status, cultural heritage and residential environment are used to explore landscapes. Issues, including invasive species, water management and garden benefits provide opportunities for discussion and problem-solving.
Note: This class will meet on Mondays and Wednesdays via Zoom from 2:30-3:45 pm. Attendance is mandatory for all zoom meetings. 
Upon "successful" completion of this course, students will earn 3 college credits + 1 high school AP-weighted credit. This UDel course is offered at William Penn High School, during school hours.
Level of Support: Tier 2 (Some)
University: University of Delaware
Type: Zoom after school on Mondays and Wednesdays 2:30-3:45 pm, Spring Semester
Instructor: UD's Dr. Susan Barton
Grade Level: 10-12th; Great for students interested in Agriculture, Science, and/or Hospitality Industries
Cost: FREE of cost
Payment: n/a
Textbooks for this course will be supplied by William Penn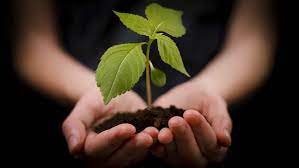 Transfer of College credit after attending through Early College Programs
Students who subsequently enroll in Dual Enrollment or Early College courses enjoy advanced standing. Many colleges and universities will generally accept credits earned through programs of this type. Some will not. Most colleges and universities will accept credits from other institutions if a grade of "C" or better is earned. The student and/or their parents/guardian should contact the college or university of their choice to determine whether Dual Enrollment or Early College credits will be accepted. Students may have to send an official transcript from the partnering higher education institution to the college or university of their choice to aid in the college's decision. Each institution applies these credits differently.