Elementary School Based Wellness Centers
The School-Based Wellness Center (SBWC) is a partnership between Nemours Children's Health and Colonial School District. 
Health care is provided in the SBWC at your child's school by a Physician or Nurse Practitioner and a Psychologist or a Licensed Clinical Social Worker/Licensed Professional Counselor of Mental Health.
Services offered:
Physicals

Counseling (individual, family, and group)

Health screenings

Crisis intervention and suicide prevention

Immunizations

Health education/risk reduction

Diagnosis and treatment of minor illnesses and injuries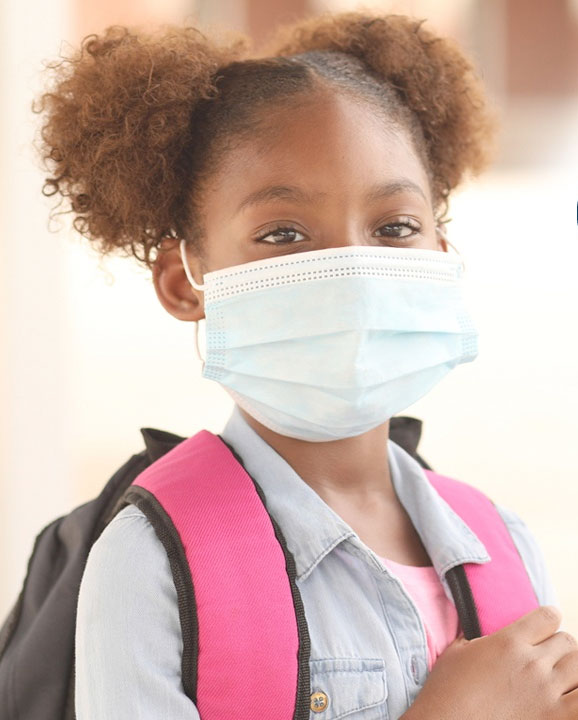 How do I enroll my child in our school School Based Wellness Center?
Follow the steps below and email SBHC@nemours.org if you have any questions
Download and complete an enrollment packet from the choices shown below.
If you do not have a printer please call your school nurse to request a packet be sent home with your child.
Step Two:



Be sure to provide the following:
Up-to-date insurance information is needed if your child is insured. (Note: No co-pay, co-insurance or deductible will be charged to you and no one will be turned away based on ability to pay).
A completed Consent Form (included in the packet).

 

A completed Student Registration Form and Health History Form (included in the packet)
Step Three:



The completed enrollment/registration forms should be returned to the School Based Wellness Center at your child's school as soon as possible.
Carrie Downie Elementary
PHONE: (302) 429-4083 
On Site Physical Health Services 
– Thursday: 8:00 am – 11:30 am
Telehealth Services
– Monday-Friday: 8:00 am – 4:30 pm
Castle Hills Elementary
PHONE: (302) 429-4083 
On Site Physical Health Services
– Tuesday: 1:00 pm – 4:30 pm
Telehealth Services
– Monday-Friday: 8:00 am – 4:30 pm
Eisenberg Elementary
PHONE: (302) 429-4083 
On Site Physical Health Services
– Monday- Friday: 8:00 am – 4:30 pm
Telehealth Services
– Monday-Friday: 8:00 am – 4:30 pm
New Castle Elementary
PHONE: (302) 429-4083 
On Site Physical Health Services
– Thursday: 1:00 pm-4:30 pm
Telehealth Services
– Monday-Friday: 8:00 am – 4:30 pm
Pleasantville Elementary
PHONE: (302) 429-4083 
On Site Physical Health Services
– Monday / Friday: 8:00 am – 11:30 am
Telehealth Services
– Monday-Friday: 8:00 am – 4:30 pm
Wilmington Manor Elementary
PHONE: (302) 429-4083 
On Site Physical Health Services
– Wednesday: 8:00 am – 11:30 am
Telehealth Services
– Monday-Friday: 8:00 am – 4:30 pm
Southern Elementary
PHONE: (302) 429-4083 
On Site Physical Health Services
– Tuesday: 1:00 pm – 4:30 pm
Telehealth Services
– Monday-Friday: 8:00 am – 4:30 pm
Wilbur Elementary
PHONE: (302) 429-4083 
On Site Physical Health Services
– Tuesday: 8:00 am – 11:30 am
Telehealth Services
– Monday-Friday: 8:00 am – 4:30 pm