What Is Work-Based Learning (WBL)?
WBL is an educational strategy that provides students with real-life work experiences in which they can apply their academic, social/personal, and technical skills and expand their opportunity for 21st Century employment. Through WBL, students have the opportunity to see how classroom instruction connects to the world of work and future career opportunities. Work Based Learning helps students to connect their academic skills in a professional work environment while earning credits toward their high school diploma.
Our Students Experience WBL Through:
classroom instruction, apprenticeships, cooperative education, entrepreneurship, employment, school-based enterprises, internships, clinical training, job shadowing, career exploration, learning to work, mentoring, educational training, transitioning, and service learning. These experiences supplement school activities that apply, reinforce, refine, or extend the learning that occurs at a worksite. Work Based Learning for high school credit is a capstone experience that provides students with the opportunity to apply knowledge and skills learned in the classroom and CTE coursework in a workplace setting
We love working with the students in our community trying to expand their knowledge as well as creating a relevant link between school and the workplace.  This relevance makes high school more meaningful for students, parents, staff, and businesses that will eventually hire them.  Your commitment and dedication to this ideal are extraordinary!
SHANNON MAGUIRE DELUCIA, J.D.
It is heartening to see the great opportunities that the students at Wm. Penn have and are well prepared for by participating in community service activities during their high school years.
CLARE GARRISON
How Do Students/Parents Benefit From WBL?
Improved academic, social, and emotional achievement
Exposure to a variety of careers
Hands-on, competency-based training
Related high school coursework
Earn high school credit
Advanced college/apprenticeship placement
Scholarships
Opportunities to apply for quality jobs
Potential contacts for employment and post-secondary education
Connection or "link" between the classroom and the workplace
Self-confidence as a result of success both in school and at work
Respect every Student, Parent/guardian and Every Colonial Teacher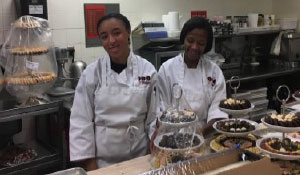 How Do Employers Benefit From WBL?
Increase employer visibility in education.
Prepare future workers.
Reduce their costs for recruitment and training.
Communicate required job-specific proficiencies to educational personnel.
Improve employee retention.
Offer a skilled, homegrown workforce for Delaware in the 21st century.
Become more involved with the curriculum development process.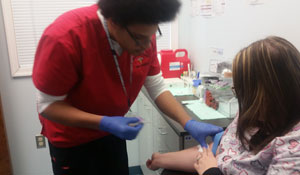 How Do Educators Benefit From WBL?
Engaged and active learners
Increased career/apprenticeship placement and employment rates of graduates
Opportunities for professional staff development
Increased enrollment in career and technical courses
Instruction integrated with actual work and life experience
Improved attendance, reduced drop-out rate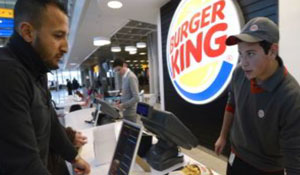 How Does the Community Benefit From WBL?
Development of skilled workforce
Enhanced employability of youth
Safer and more productive communities
Economic growth and higher quality of life through expanded skilled workforce and taxpayer base
Pride in schools and investment in youth
Respect
E

very Student Parent/Guardian and Every Colonial Teacher