If you have ever been interested in teaching but were not sure how to enter the profession, explore the many pathways to becoming a teacher in Delaware.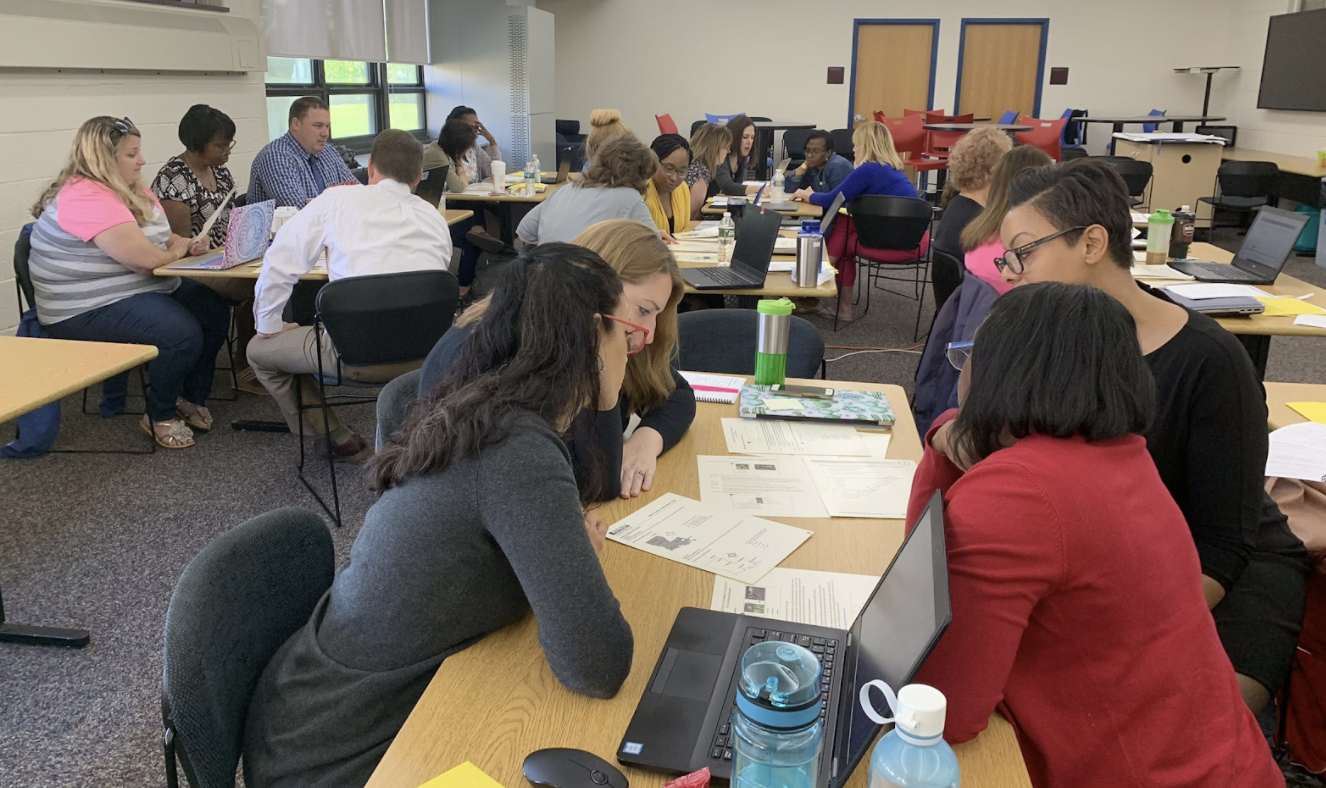 Relay Teacher Residency
The Relay Teacher Residency is an innovative residency program provides aspiring teachers with a supportive, gradual introduction to teaching. 
The residency is a two-year master's degree program for talented, mission-driven people eager to launch a career in teaching.  
In the first year, residents engage in a gradual, supervised entrance into the profession so that in the second year, they are hired into teaching position.
Most importantly, the residency prepares educators to enter the classroom with the foundational skills necessary to impact students from their first day as a teacher.
In two years, residents earn:
A master's degree
Standard teaching certificate
Unparalleled professional development and preparation
"I appreciate being a part of a district committed to growth. A district not afraid to have tough discussions or make tough decisions. As an Educator, I appreciate the many professional development opportunities and tools to address the diverse needs of all students."
Colonial Resident Teacher Roles
Year 1
Residents will fully participate as a staff member at New Castle Elementary with a full-time teacher advisor. Residents will receive a stipend and a scholarship to Relay.   Residents will take on increasing amounts of instructional responsibility over the course of the year.
Year 2
Upon successful completion of Year 1 of the residency, residents will become full-time teachers of record in the Colonial School District with all of the salary and benefits associated with the teaching role.
Upon successful completion of Year 2 of residency, teachers will earn a Master of Arts in Teaching degree from Relay GSE and be eligible for a standard certificate in Elementary Education
Candidate Eligibility
To be eligible for the Relay Colonial Residency, candidates should have a:
Bachelor's degree with a record of personal, professional, and/or academic achievement

– Minimum undergraduate GPA of 3.0
–  Please reach out if your undergraduate GPA is between a 2.75 and 3.0
Commitment to and experience (preferable) working with underserved communities 

Determination to drive student achievement and set high expectations for all students (Interview)

Demonstrated expertise in subject area

.
How to Apply
If you are interested in apply, complete this information form.
Applications for the upcoming school year are available. Please contact Yvonne Simms at ysimms@relay.edu if you are interested in being notified when the residency application becomes available