Committed to Supporting, Developing, & Growing Our Educators of Color
Colonial is committed to confronting racism and its systemic impact on our community and doing everything in our power to eliminate it and sustain the change. One way is through being deliberate about how we recruit, support, develop, and grow our educators of color. 
For the 2020-21 school year, over 40% of our new hires were educators of color—an X increase over the previous year. 
The Why
Research show the significant impact that teachers of color have on all students but particularly on students of color. 
Having a teacher who looks like them impacts not only students' achievement, but also their expectations for going to college and a successful post-secondary life.
In addition, teachers of color lead reduction in referrals, fewer dropout rate amongst students of color, and influence on a curriculum that is culturally competent.
Colonial's Equity Priorities for Educators of Color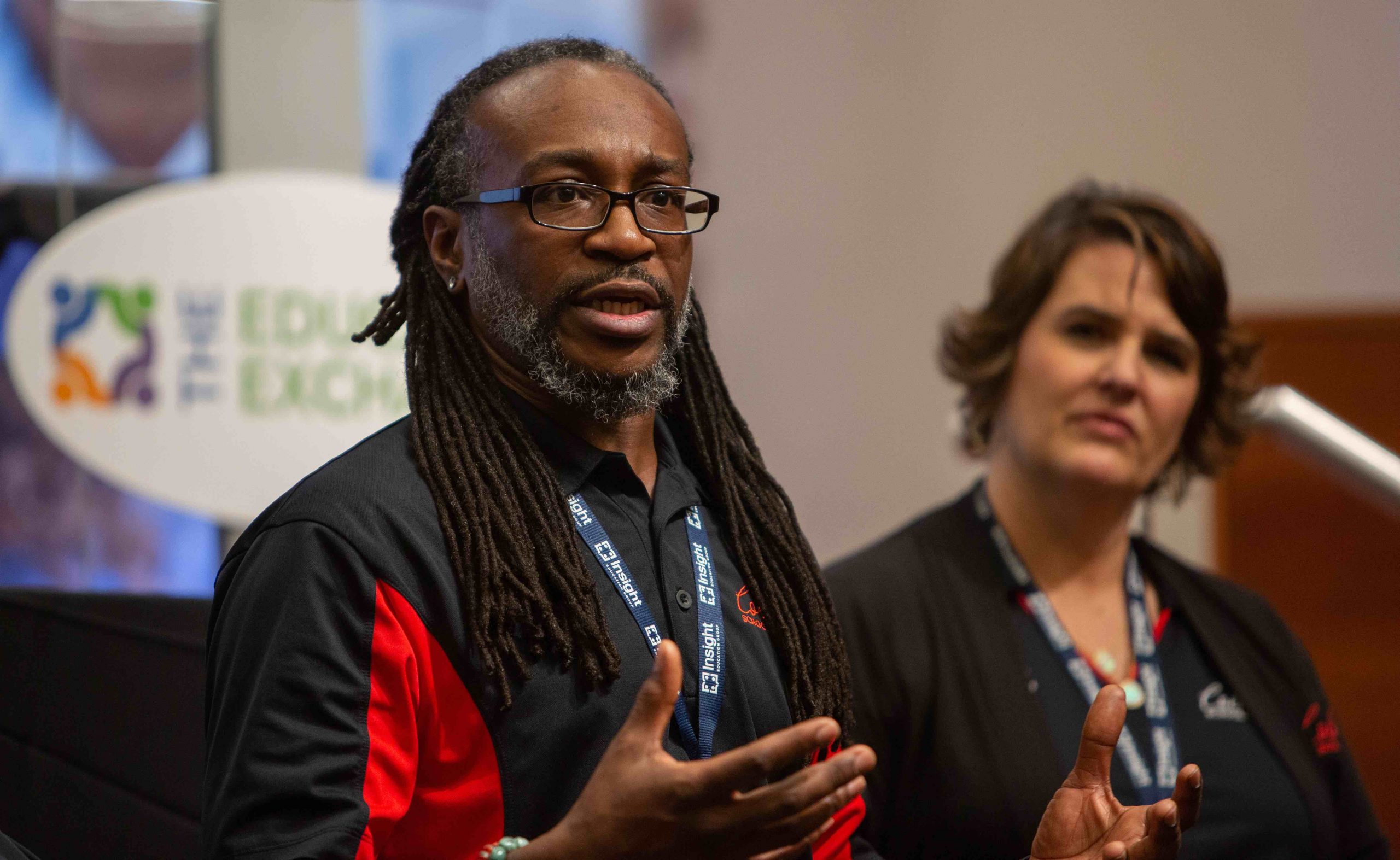 Recruiting Teachers of Color
Colonial is working to bring more educators of color into Colonial. We do this in a variety of ways such as relationships with Delaware State and other institutions, referrals from our Colonial employees, job mixers, and attending job fairs.
Retaining Teachers of Color
Research shows educators of color are more likely to leave their schools than their white counterparts. In Colonial, we are deliberate about retaining our educators of color. We strive to create a space where educators of color feel valued and are given the space to grow. 
Equity & Anti-Racism Professional Development
We are hiring educators who have a growth mindset in equity. We are committed to providing all educators opportunities to grow in their understanding their implicit biases and how it connects to their classroom, including through programs such as ERA (Engage, Reflect, Act), Proximity Project, and Equity Practitioners' Program. 
Praxis and Certification Support 
Colonial provides support and personalized development for staff to further develop opportunities for certification and licensure. 
Advocacy within the District
Colonial works to ensure that our voice is heard throughout the district at all levels. Educators of color are assigned to various district committees and workgroups to ensure EOC representation.
Social Opportunities
The EOC works to create a diverse array of opportunities for both online and in-person networking. EOC members and Allies can socialize through hiring mixers, conferences and local networking events.