Students majoring in Visual and Performing Arts (VPA) explore and develop their talents in fine arts, instrumental and vocal music, and theater. Seasonal in-house productions, stagecraft, fine art shows, musical and marching band performances take center stage under the guidance of our talented staff and trained professionals. Specialized coursework, individualized lessons, and collaborative experiences prepare students for launching their own artistic college experience and career. Course selection should be geared towards at least one of the following concentrations: Fine Arts, Instrumental, Vocal and Theater.
Recommended Program of Study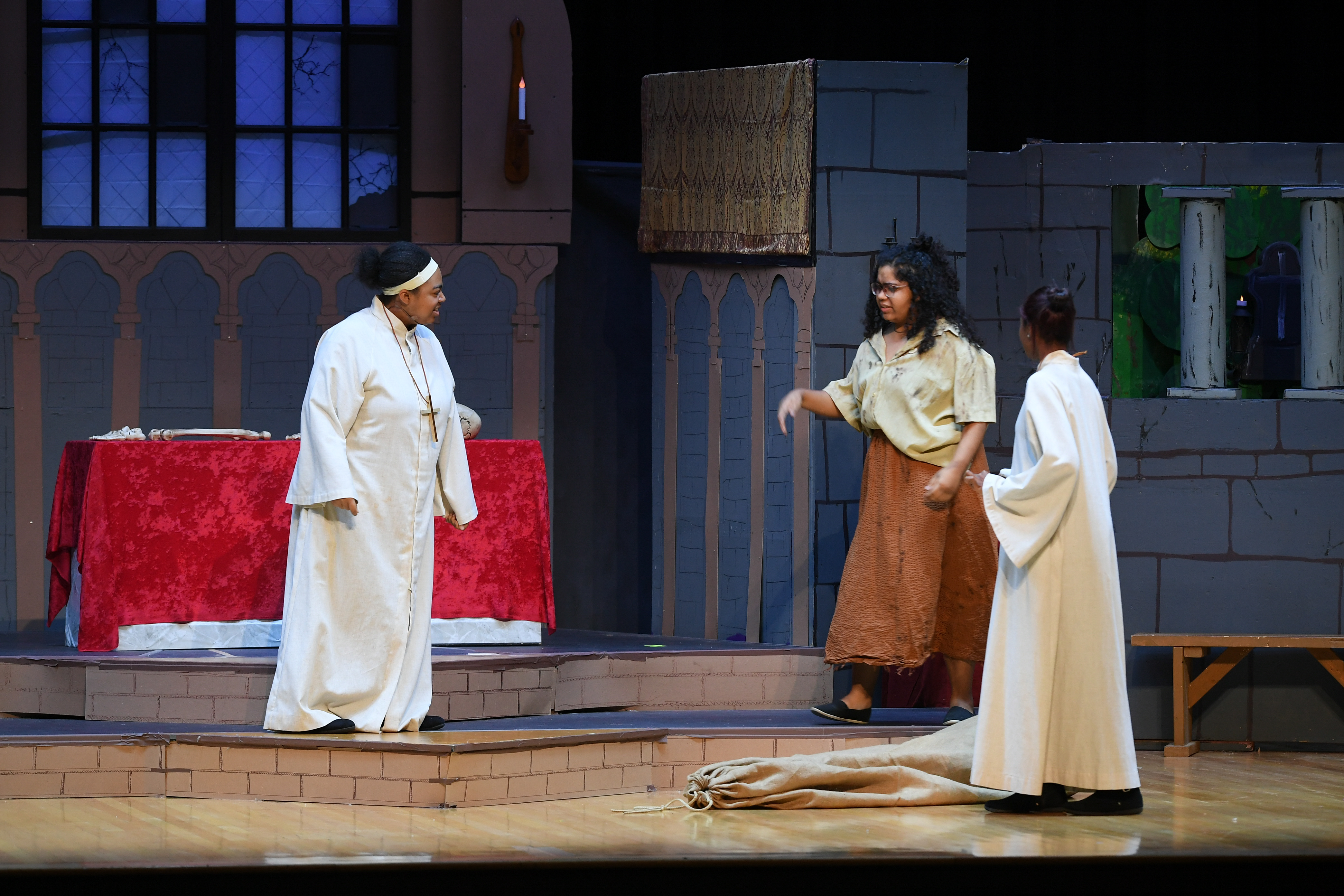 Grade 9
English I
Integrated Math I
Integrated Science I
Geography/Civics
Physical Education/Health
Level I VPA Class
World Language
Elective
Grade 10
English II
Integrated Math II
Biology
Economics
Physical Ed/Drivers Ed/ 10th Seminar
Vpa class
Elective
World Language
Grade 11
English III

Integrated Math III

Science course

US History

VPA Class

World Language

Elective

Elective
Grade 12
English IV

Mathematics class

World History

VPA Class

Elective

Elective

Elective

Elective
Additional courses or electives that relate to this major:
Specific VPA courses or electives that relate to this major are listed on the next page, separated into the four concentrations: Fine Art, Theatre, Instrumental Music and Vocal Music.
9th Grade students may audition for Symphonic Band or Concert Choir once the school year begins. Music majors should also take American Music History