UD PHYS 144: Concepts of the Universe (Spring Semester)
Survey of astronomy emphasizing early and modern concepts. Stars, planets, galaxies, cosmic evolution and intelligent life are studied in the context of physical principles which describe the dynamics of the universe. Scientific process is used to interpret observations that shape our perceptions of the cosmos.
Upon "successful" completion of this course, students will earn 3 college credits + 1 high school AP-weighted credit. This UDel course is offered as an asynchronous online course during the Spring semester.
Level of Support: Least
University: University of Delaware
Type: Online/Independent, Semester-long; SPRING ONLY
Instructor: College Instructor with Penn Support
Grade Level: 11-12th
Cost: $0 FREE
Payment: Enroll online for free
No textbooks are required for this course.
Instructor: Veronique Petit, Ph.D. Associate Professor, Department of Physics and Astronomy
Plan on going to UD? This course fulfills the Math, Natural Sciences, and Technology University Breadth Requirement with a grade of C- or higher. Additionally, may fulfill a Math, Natural Sciences, and Technology College Breadth Requirement for some majors.
About the Department of Physics and Astronomy: The Department maintains a balanced program of instruction for students who wish to acquire some understanding of physics as part of their cultural background, as well as for those who require training in physics in preparation for engineering or scientific careers. Intermediate and advanced courses are offered for students who plan teaching or research careers in physics or related disciplines.
What you can do with a major in Physics and Astronomy:
• Secondary Education
• Engineering
• Defense and Aerospace
• Medicine
• Biophysics and Bioengineering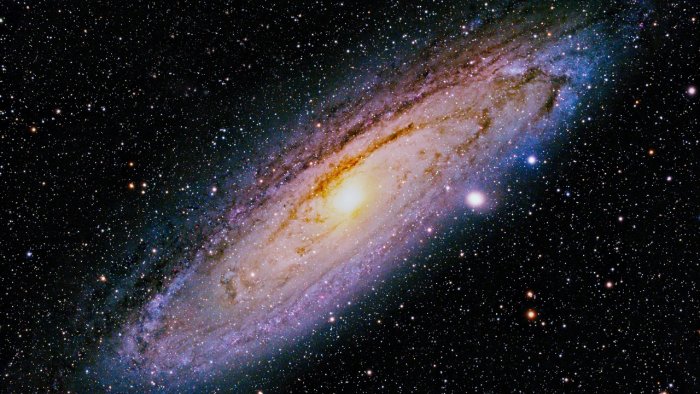 Transfer of College credit after attending through Early College Programs
Students who subsequently enroll in Dual Enrollment or Early College courses enjoy advanced standing. Many colleges and universities will generally accept credits earned through programs of this type. Some will not. Most colleges and universities will accept credits from other institutions if a grade of "C" or better is earned. The student and/or their parents/guardian should contact the college or university of their choice to determine whether Dual Enrollment or Early College credits will be accepted. Students may have to send an official transcript from the partnering higher education institution to the college or university of their choice to aid in the college's decision. Each institution applies these credits differently.